THE #1 TRAINING AID FOR PULL UP BAR WORK
WODWAX was designed by and for cross-training athletes to provide a superior grip on the pull up bar while still maintaining a perfect balance of stick and give.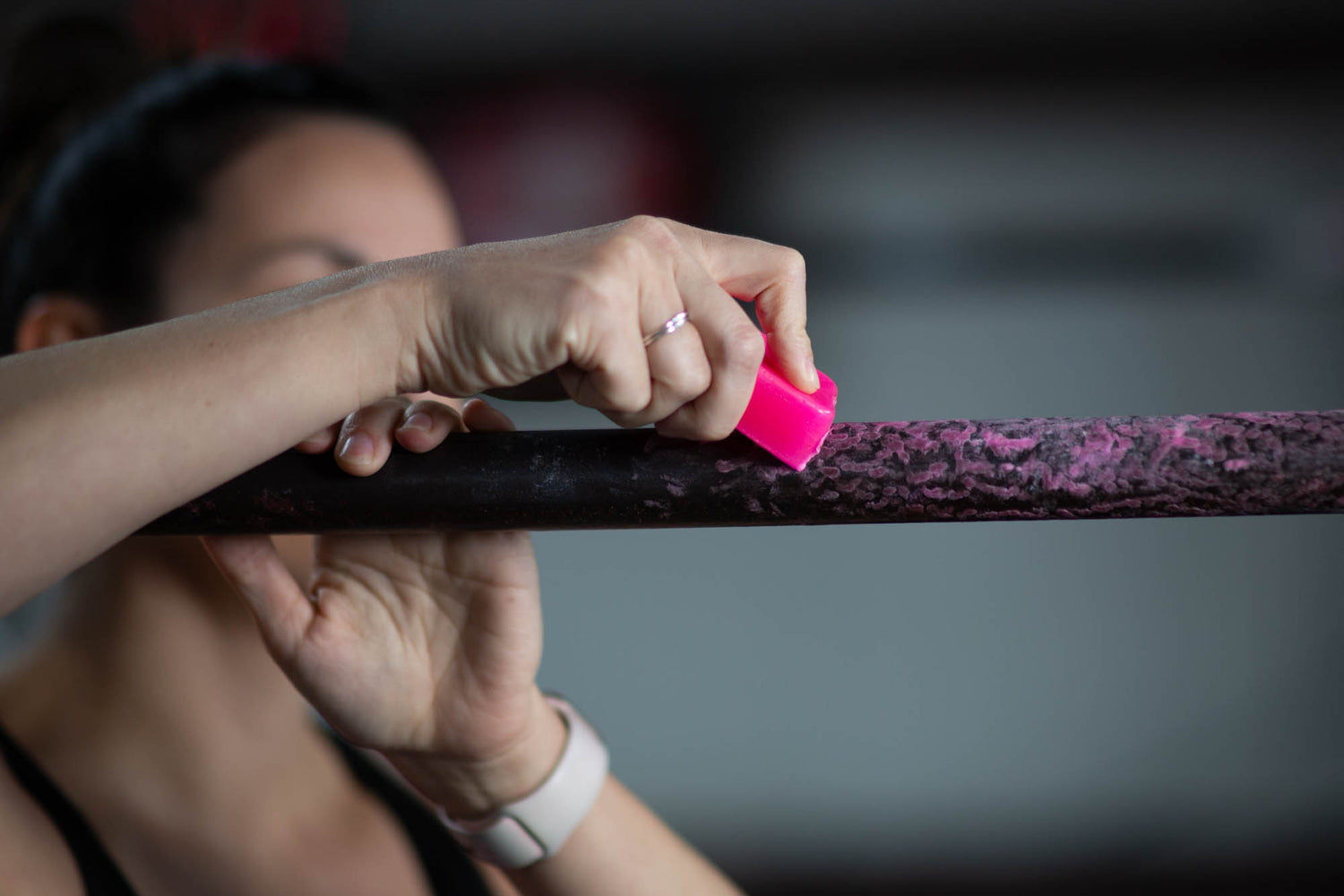 PROTECT YOUR HANDS.
WODWAX helps athletes prevent ripping their hands and slipping on the pull-up bar by enhancing their grip to allow for more work without breaking, while giving just enough to prevent ripping.
It is applied directly to the pull-up bar, eliminating the need for bulky gloves or grips, tape, or constant re-chalking. 
IMPROVE YOUR GRIP
Whether you are dealing with slick pull-up bars or sweaty hands, applying WODWAX to the bar will immediately allow you to maintain a much better grip.
It is applied directly to the pull-up bar, eliminating the need for bulky gloves or grips, tape, or constant re-chalking.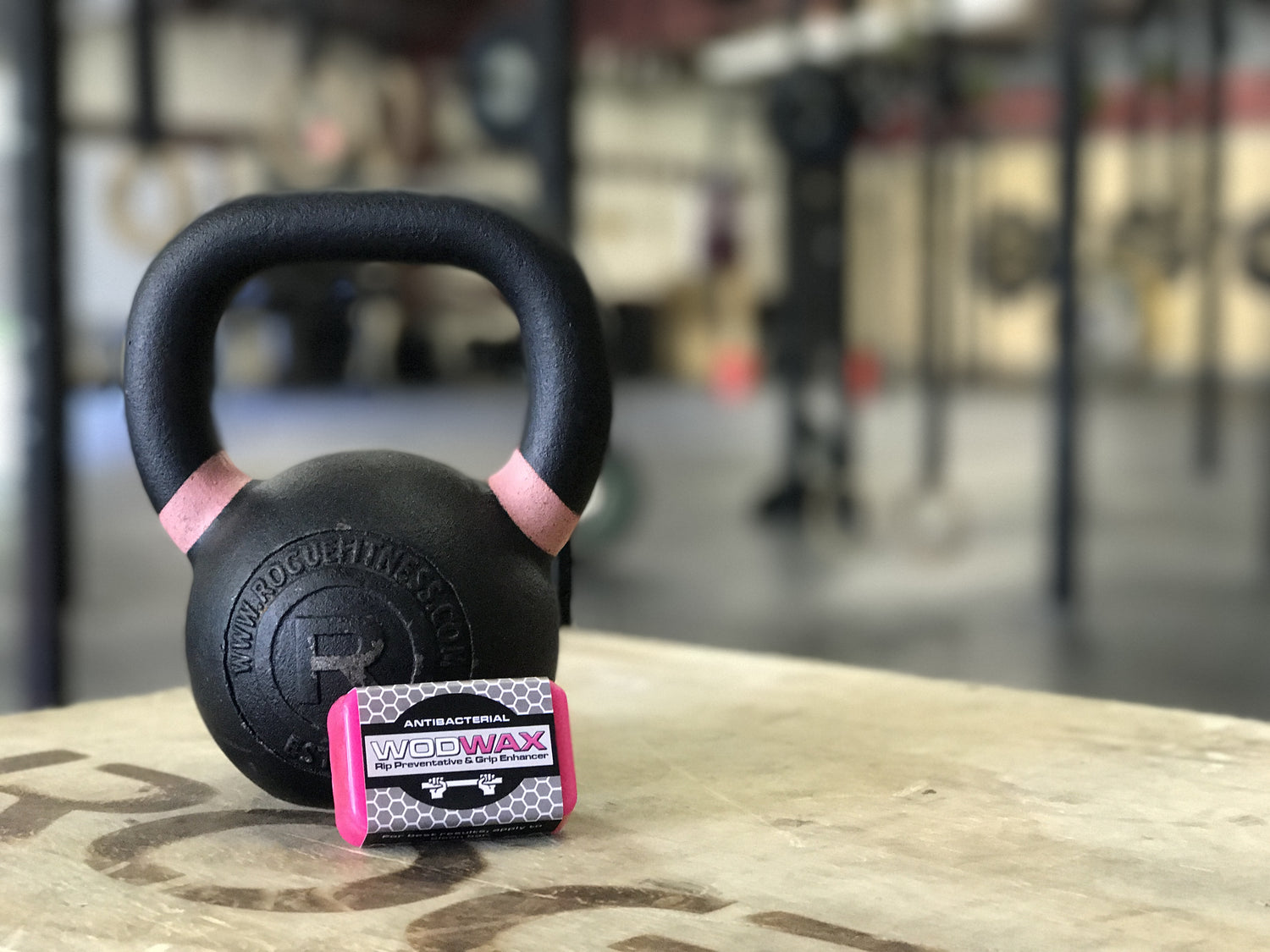 A CLEANER ALTERNATIVE
WODWAX contains essential oils with anti-fungal properties to promote healing and prevent infection. Gyms that use WODWAX instead of chalk have no chalk messes or dust to clean up!
WHY CUSTOMERS LOVE WODWAX
"Seriously a game changer! Love love love your product! No need for grips or chalk at all."

"I have tried many different options to prevent my hands from ripping. NOTHING has even come close. Have not ripped once since using WODWAX!"

"Shout out to WODWAX!!! Hung out with ANGIE today! 100 pullups with NO CHALK, NO GRIPS, NO RIPS!!! ... I LOVE THIS STUFF!!!"
FREQUENTLY ASKED QUESTIONS
HOW LONG DOES A BAR OF WODWAX LAST?

Based on typical use, we've learned that 1 bar of WODWAX lasts 3+ months for most athletes!
HOW OFTEN DO I NEED TO REAPPLY WODWAX?

One bar of WodWax is expected to last one to two months, or more. This assumes one initial application and subsequent applications of about 3 times per week. How often do I need to reapply WodWax? Once a base is established, reapply before every bar-intensive workout.
HOW DO YOU REMOVE WODWAX FROM THE BAR?

It's simple. Use a thick plastic card, or something like it, to scrape off WODWAX from the bar.
WILL WODWAX COME OFF ON MY HANDS?

No. Any wax applied to the bar will stay on the bar. There may be a slight residue or scent from the essential oils.
DO YOU SHIP INTERNATIONALLY?

Yes we do! International orders will have shipping charges added at checkout. Your country may have additional fees or taxes for imported products that you, the customer, will be responsible for once your package reaches you. Please be aware of your country's policies. There are some places that the US cannot ship to due to trade restrictions and a variety of other reasons.